So-Cheezy - Dairy free Cheezy Sauce & Dip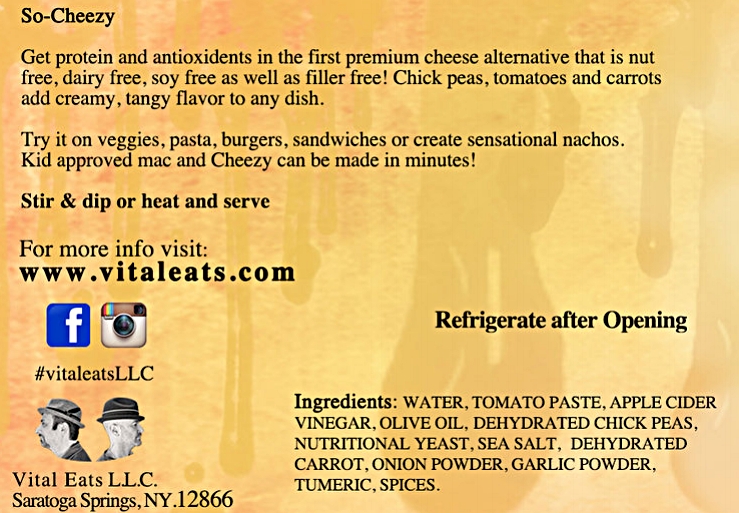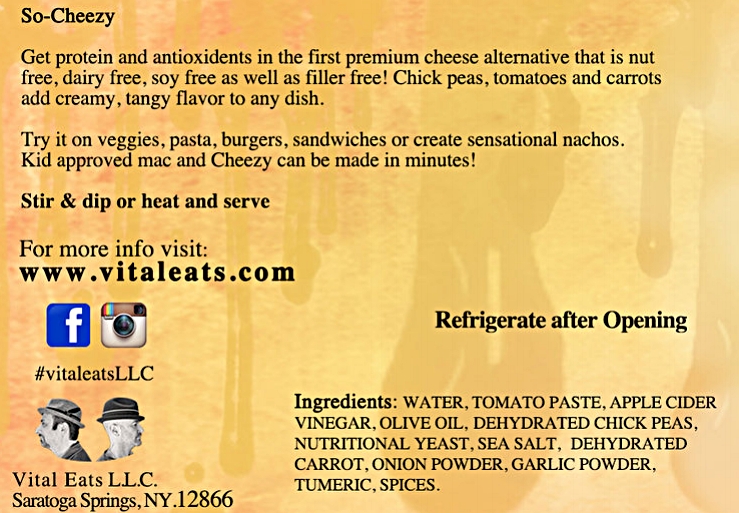 So-Cheezy - Dairy free Cheezy Sauce & Dip
Post modern cheezy sauce.
So-Cheezy is the first cheese
alternative that is nut, soy,
dairy, as well as filler free!
Chickpeas and vegetables pack
amazing creamy, tangy flavor, full of antioxidants, protein
and packed with flavor. Dip or heat and drizzle on veggies,
burgers or sandwiches or create sensational nachos.
Kid approved! Mac and cheezy can be made in minutes!