Vampyr Blood Hot Sauce - Chili Sambal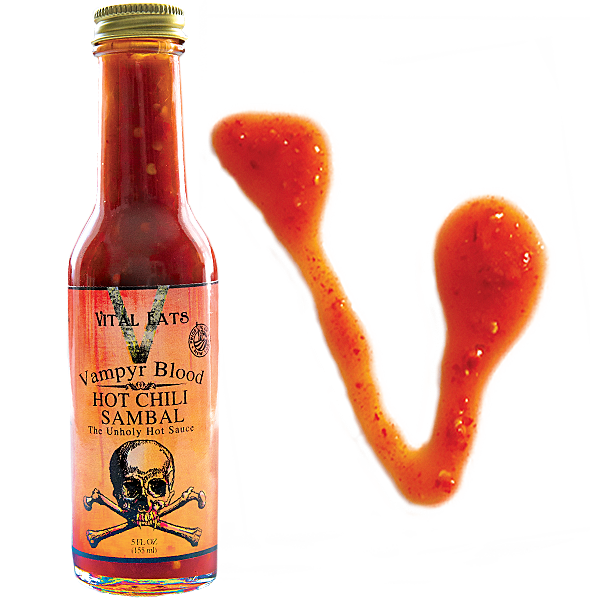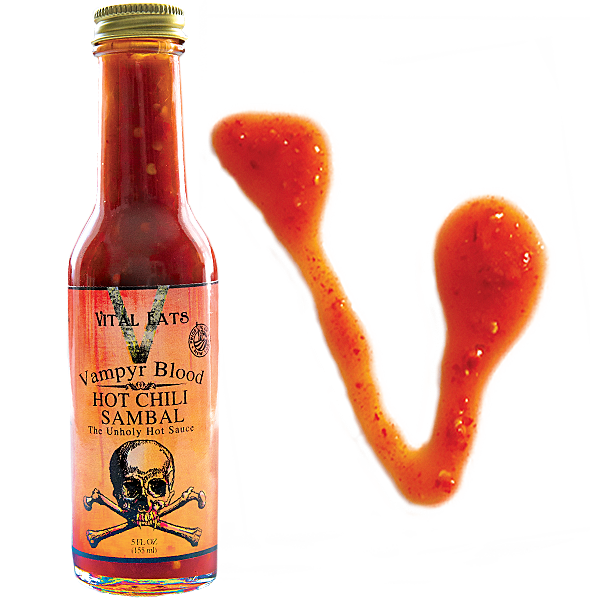 Vampyr Blood Hot Sauce - Chili Sambal
A deluxe artful blend of all-natural spicy
and smokey peppers round out this gourmet
hot sauce. Carrots add a sweet aromatic
balance. The profile is intense, bold and
layered with sensory complexity.
Vampyr is the hottest of our hot sauce
family, and the life blood in any spicy dish.
Most certainly not for the faint of heart!